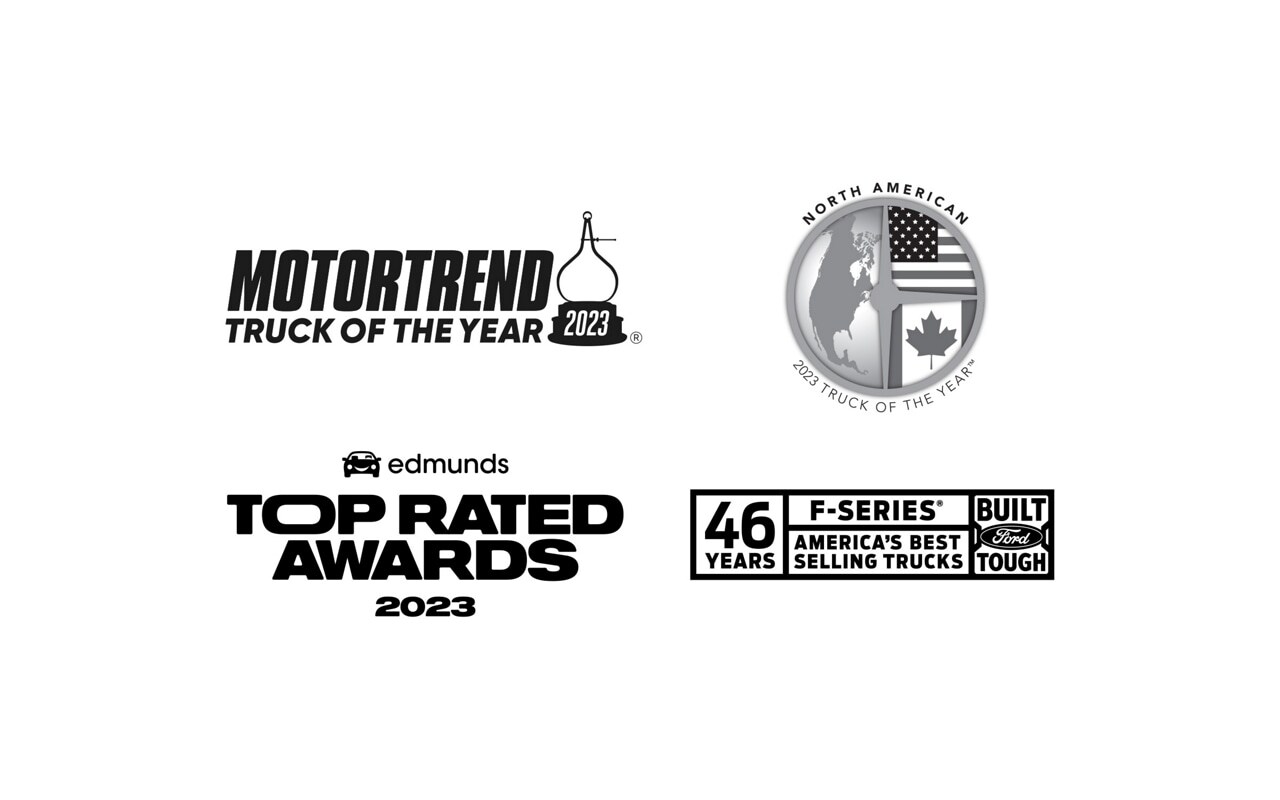 Customers and Critics Have Chosen
*Based on 1977-2022 CY total sales.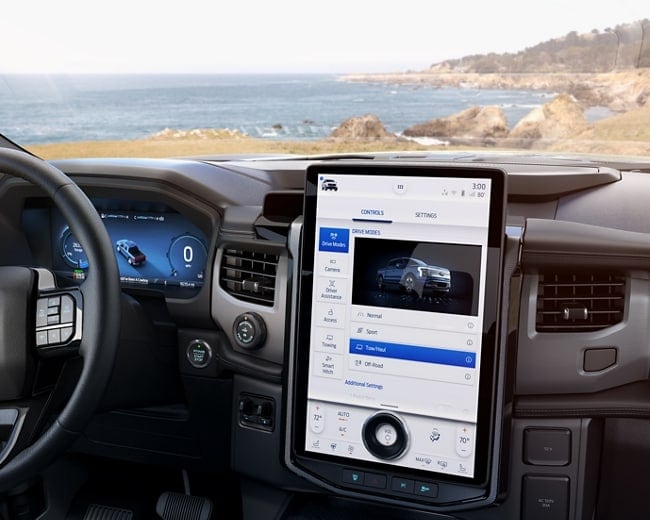 Smart Tech at Your Fingertips
The more you use the available SYNC® 4A, the more it gets to know your driving habits, common routes and more.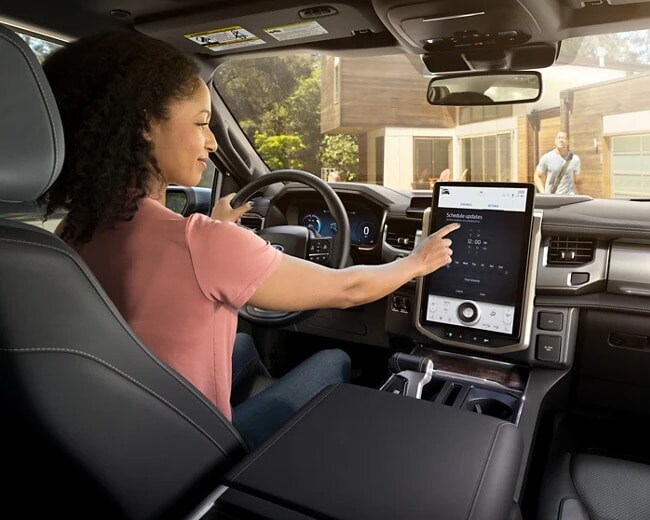 Easy Software Updates
Just like your phone, you can download Ford Power-Up software updates from anywhere there's a data connection.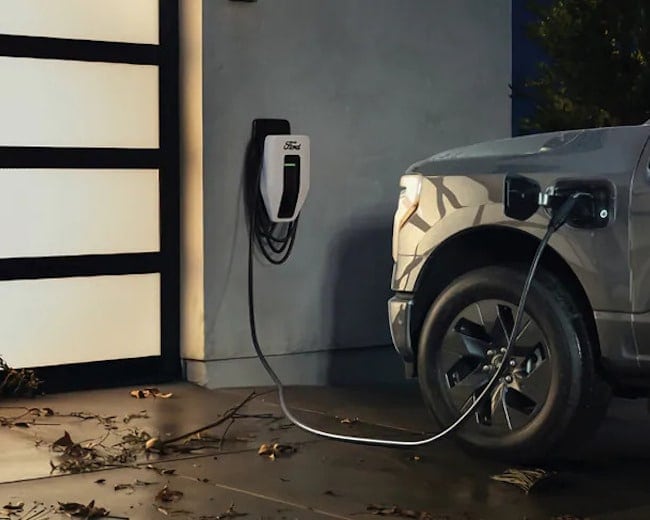 Intelligent Backup Power
With Intelligent Backup Power and Ford Charge Station Pro and an extended range battery - your F-150 Lightning can re-direct power to your properly equipped home for up to 3-days.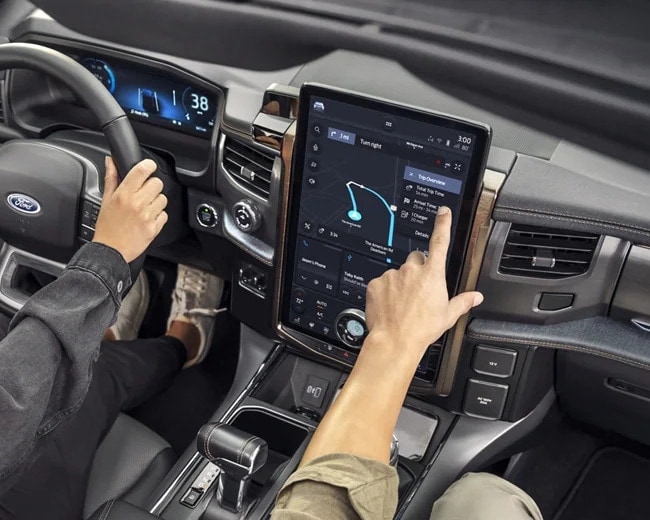 Power Your Trip
Plan routes, stops and track your charge right from your F-150 Lightning touchscreen with Ford Power My Trip.
ADVANCED TECHNOLOGY. POWERFUL PERFORMANCE.
Nearly instant torque. Seamless connectivity to software updates. A touchscreen larger than any currently offered on a full-size truck. This is an F-150® like you've never experienced.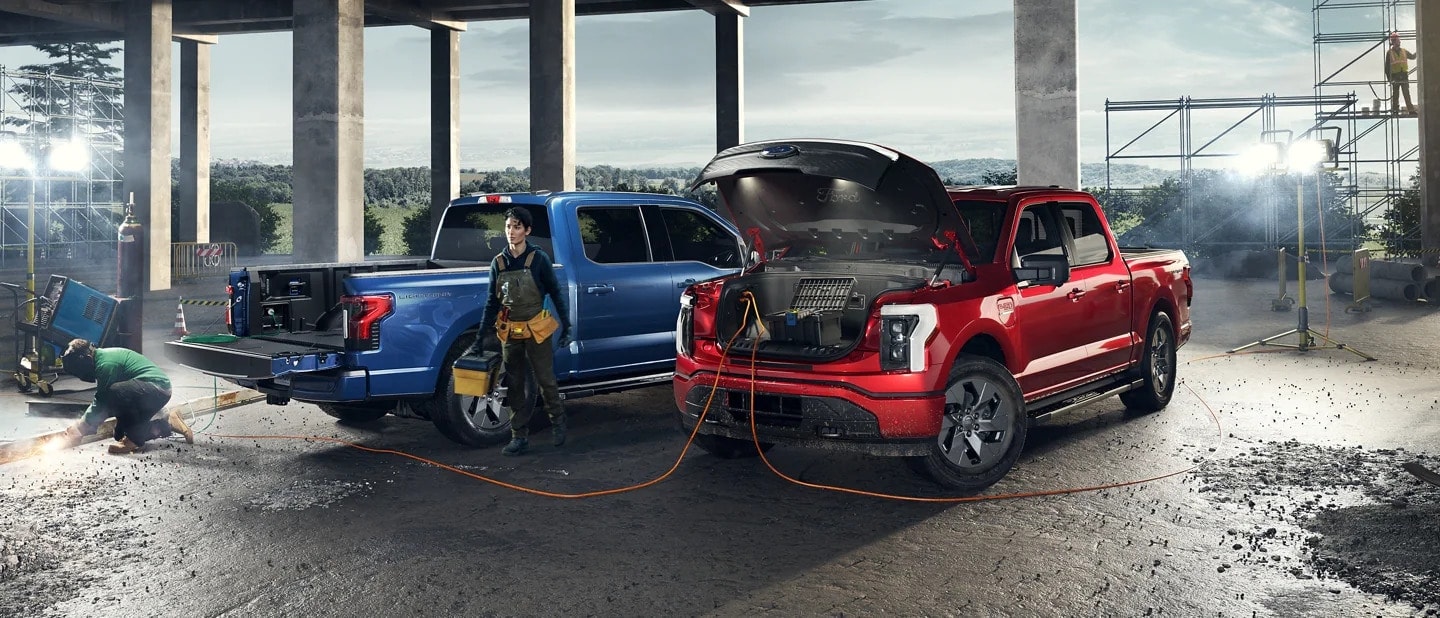 ENHANCED PRO POWER ONBOARD
Just plug 'em in and let 'er rip. From the jobsite to the campsite, this convenient feature provides on-site, on-demand power for tools, electronics, appliances and other electric devices. *
*See owner's manual for important operating instructions.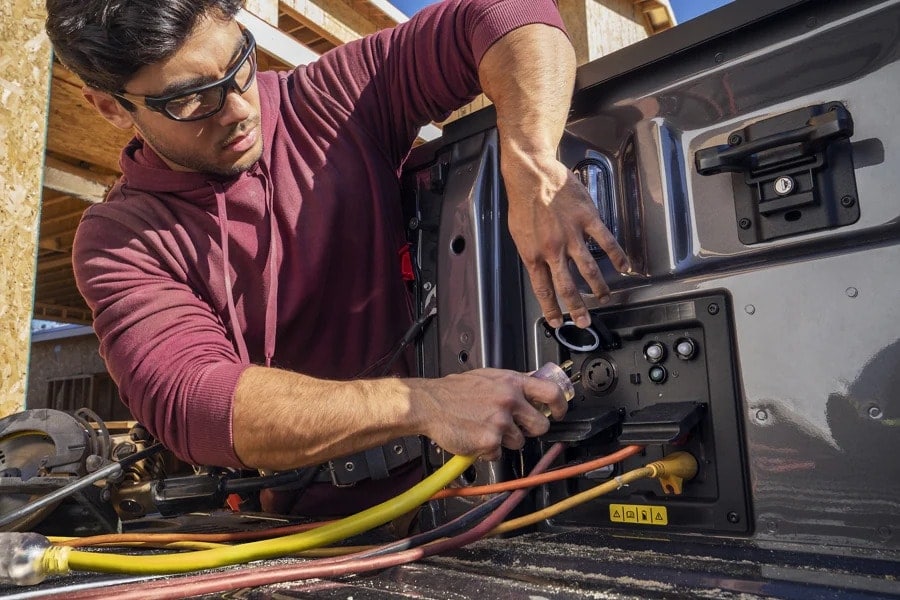 AVAILABLE 9.6 KW POWER
Be the talk of the tailgate. Pack along some conveniences camping. Plug-in a few power tools. With this much power your F-150® Lightning™ is up to the task.
*See owner's manual for important operating instructions.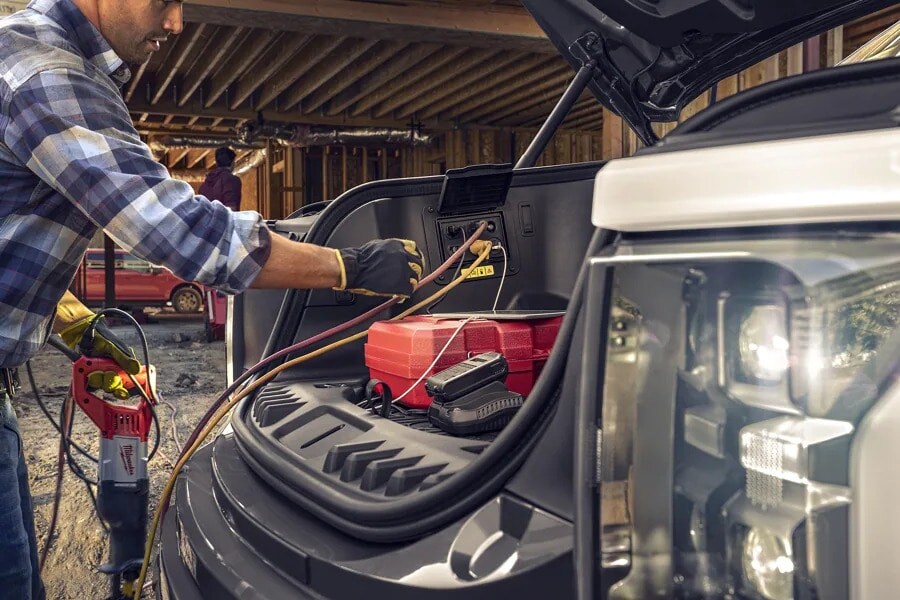 BUMPER-TO-BUMPER OF ADDED POWER
It offers 11 convenient power outlets. There are two 120 V outlets in the cab, four in the bed and four in the Mega Power Frunk, which also has a USB-C and USB-A. A 240 V outlet is available for the bed. *
*See owner's manual for important operating instructions.
WORKING FROM THE ROAD
Packed with intelligent features, F-150 Lightning® combines advanced digital technologies with proven engineering know-how to create a truck that's even smarter and more innovative.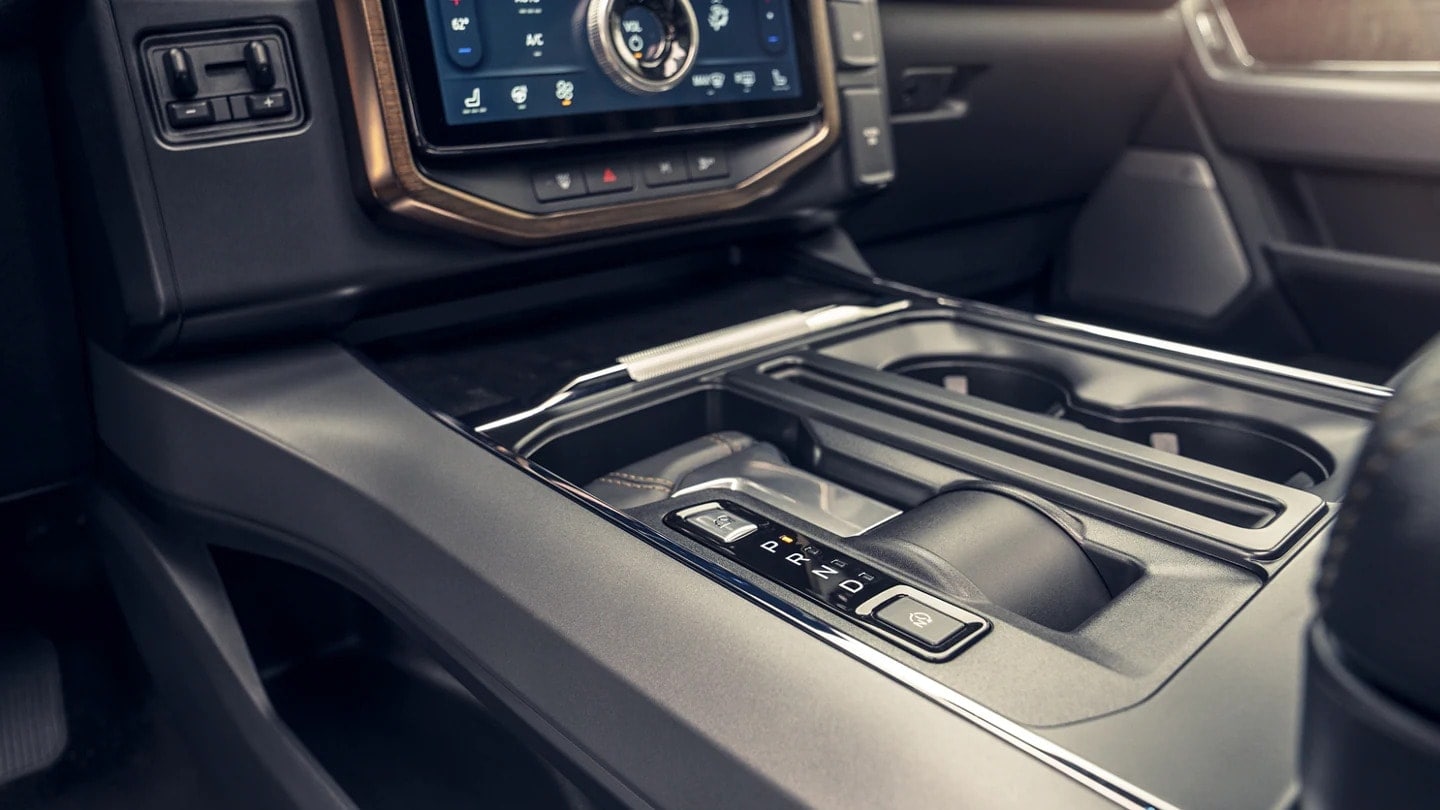 STOW-AWAY SHIFTER FOR INTERIOR WORK SURFACE
With the push of a button, the gear selector stows away, allowing the interior work surface to fold out.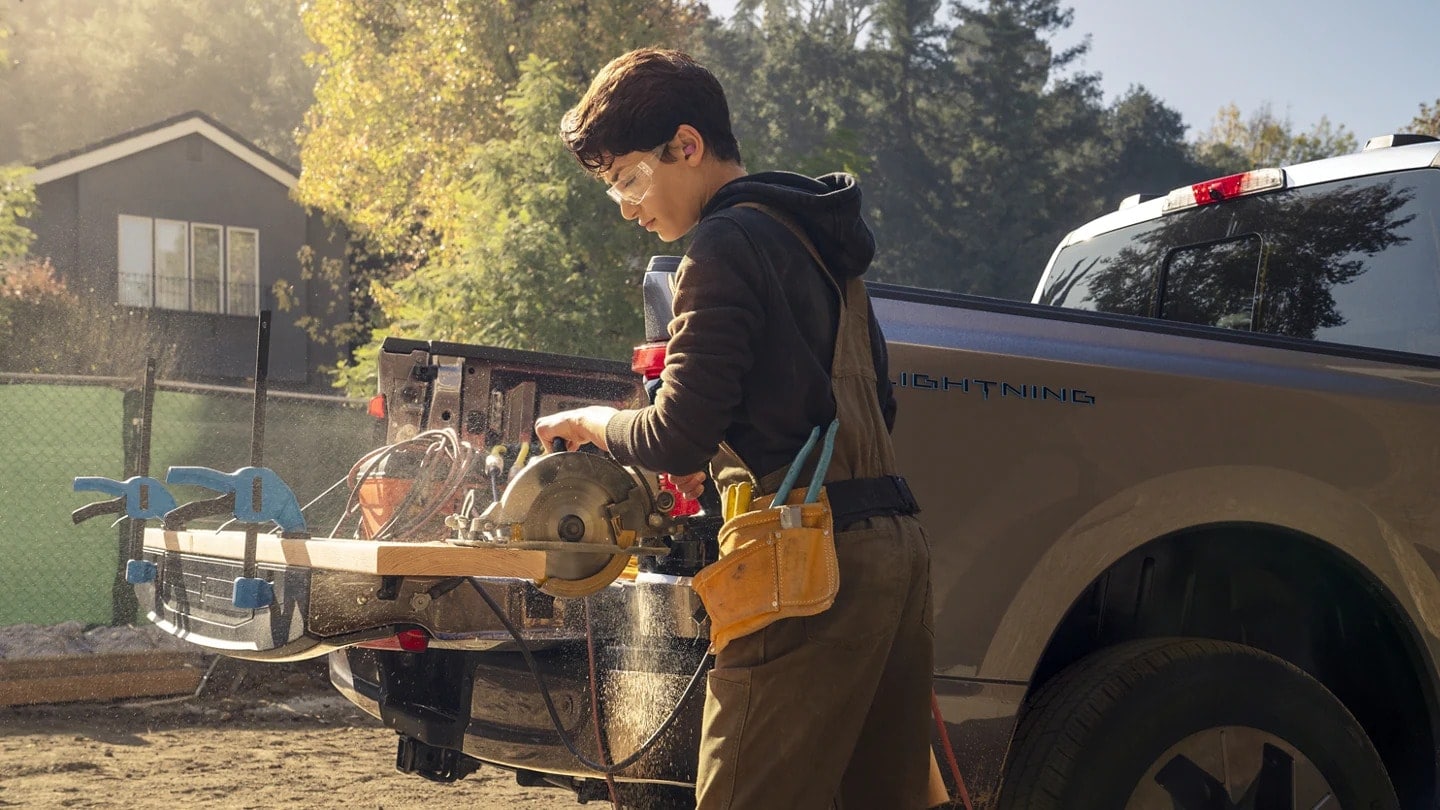 AVAILABLE TAILGATE WORK SURFACE
It's your workbench on wheels. The improved non-slip surface helps grip cargo. Two concealed clamp pockets allow you to clamp timber or tools to the tailgate. Embedded rulers, two tie-down/bottle openers and cup holders help to make work a whole lot easier.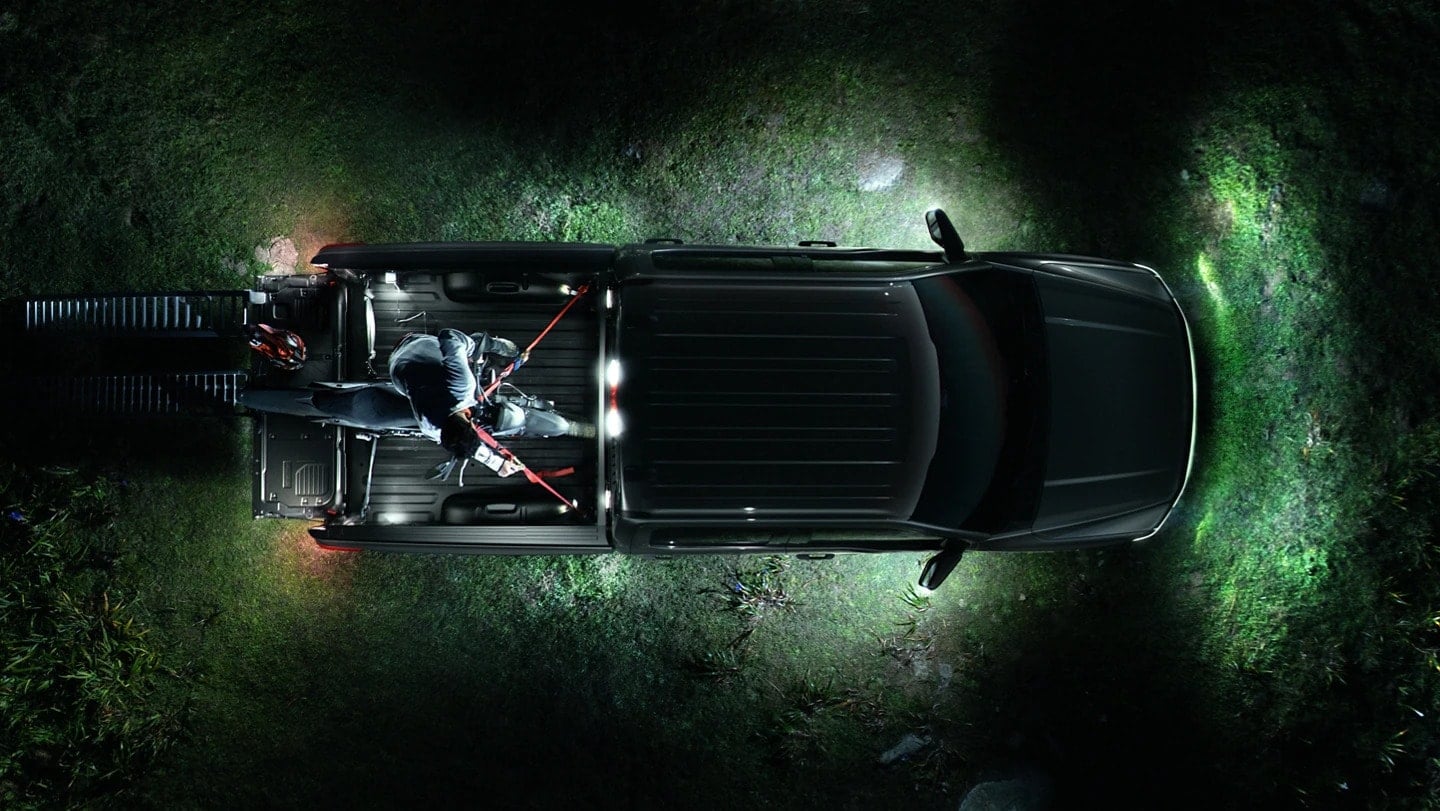 LED ZONE LIGHTING
You want to see and be seen. While parked, available exterior LED Zone Lighting provides a welcome boost of confidence in and around the vehicle - either at night or in poorly lit areas.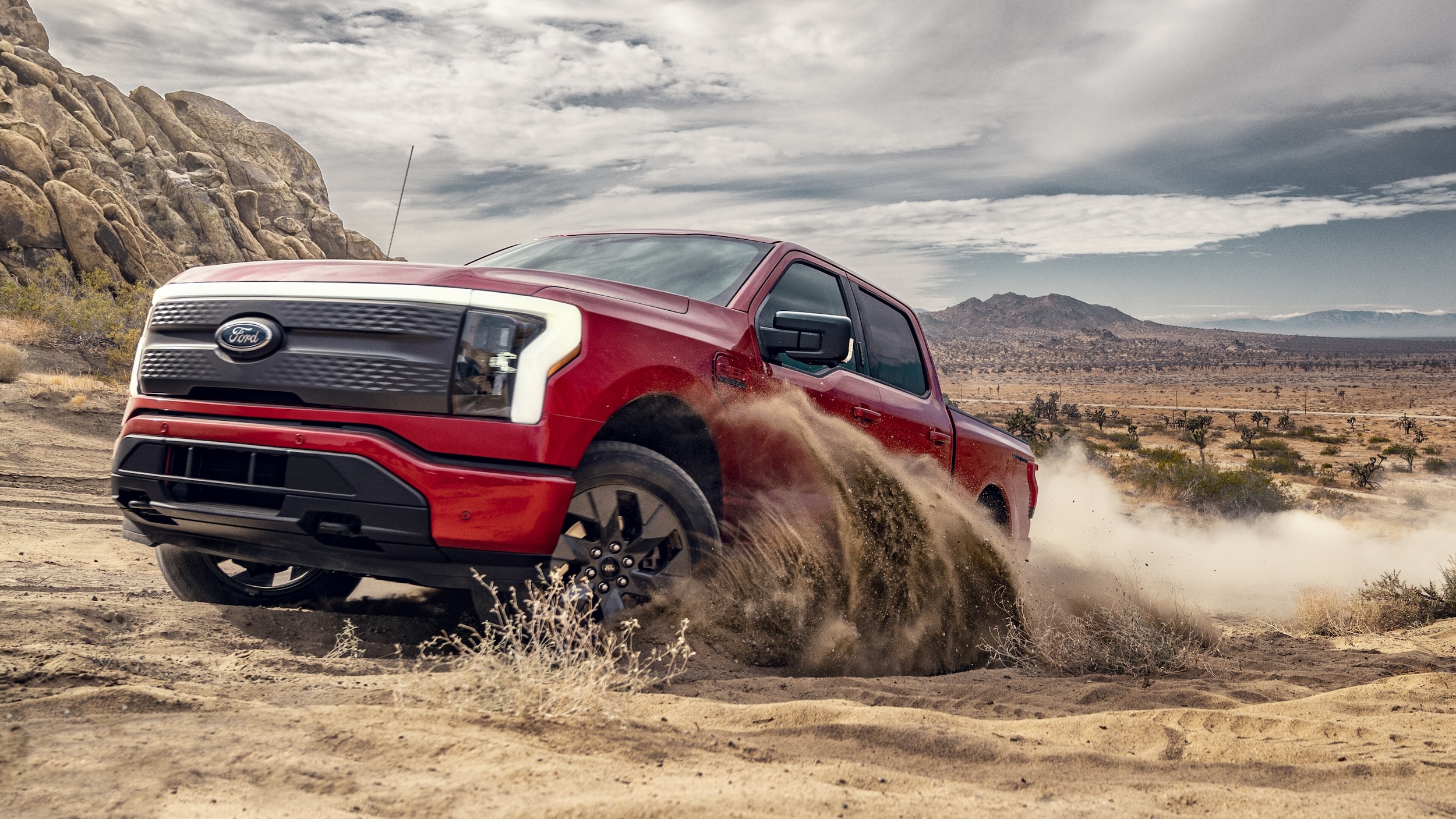 MOST TORQUE OF ANY F-150® EVER
The 2023 F-150® Lightning® offers 775 lb.-ft. of easy to modulate, nearly instant torque. Whether you're pulling a boat out of the water or pulling away from a traffic light with a loaded bed, the Lightning® Truck is ready to do the job.*
* Based on manufacturer testing using computer engineering simulations. Calculated via peak performance of the electric motor(s) at peak battery power. Your results may vary.
How can we help?
* Indicates a required field