Welcome to Our Financing Department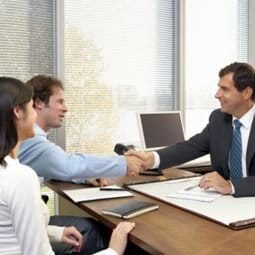 The Finance Department at Courtesy Ford
So, you're through with the toughest part of the vehicle buying process (finding the vehicle you want), and now you're on to the finance side of things. Does just the word finance bring chills to your spine? Fear not, Illinois drivers, the Courtesy Ford finance team is ready to help! Our team of in-house finance experts will work with Danville drivers to find a cash payment that fits within your unique needs. Here at Courtesy Ford, our finance team is well connected to a vast lending network that helps to ensure that Illinois drivers can land a fair finance deal.
Lease or Buy? We Help You Understand Both and Choose the One for You
Crunching numbers, manipulating budgets, and choosing finance options can be tricky. But, with the Courtesy Ford finance team on your side, the way becomes clearer. We walk you through every step of the way and answer any questions you have. Unsure whether you're the long-term commitment kind of driver who needs a loan, or the driver who prefers to trade in your car for a new one every couple of years with a lease? We'll help you understand the nuances and benefits of both, to help you choose your best path.
Finance Your Next Ford Model at Courtesy Ford without the Headache
Auto financing can be a tedious, stressful process, but our Danville finance team is here to help you find the financing option that is best for you. While in the past you may have shopped your financial profile around Illinois for the right option, our finance team has established solid relationships with major lenders to have access to affordable auto financing options. To shorten your time on-site and to get a head start, fill out our online finance application and let our finance team know if you have any questions.